VRToolkit
The VRToolkit is a modular shader created for ReShade to enhance the clarity & sharpness in VR to get most out of your HMD while keeping the performance impact minimal.
Main Features
Sharpening Modes for enhanced clarity while only processing the pixels that are in the sweet spot of your HMD
Color Correction Modes to be able to adjust your HMD colors & contrast to your liking
Dithering to reduce banding effects of gradients and sharpening artifacts
Antialiasing option to reduce aliasing/shimmering effects when the in game AA modes are not enough
All modules are processed in a single render pass post shader to improve performance instead of having them all separate
Note: ReShade currently only works on games run through SteamVR. (OpenVR API)
100% Crop Comparision:
Check out in full screen to see the difference better. (Still its not comparable as how much better it looks in VR)
Half Life Alyx
Beginning scene that shows a crop of the center of the left eye.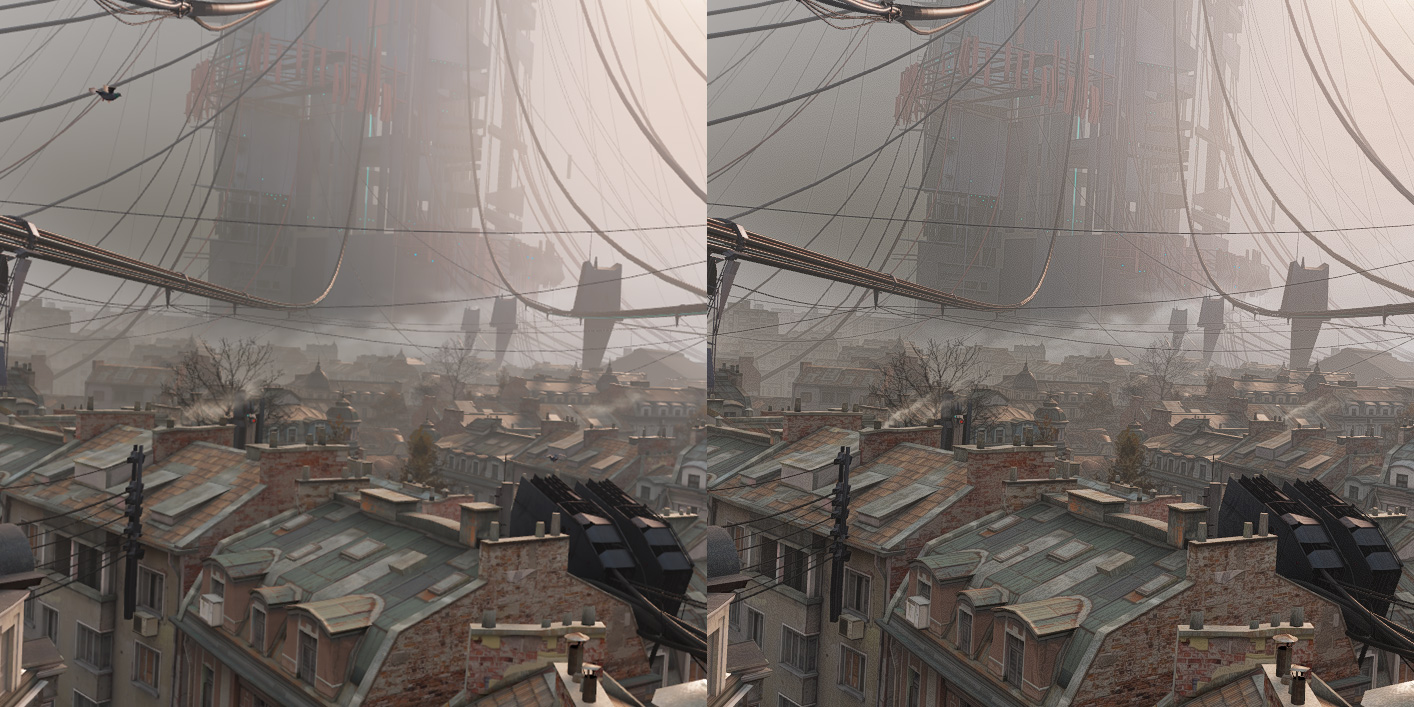 Left: Original Right: VRToolkit
Automobilista VR MOD
Adelaide 1988 Racetrack Dequetteville Hairpin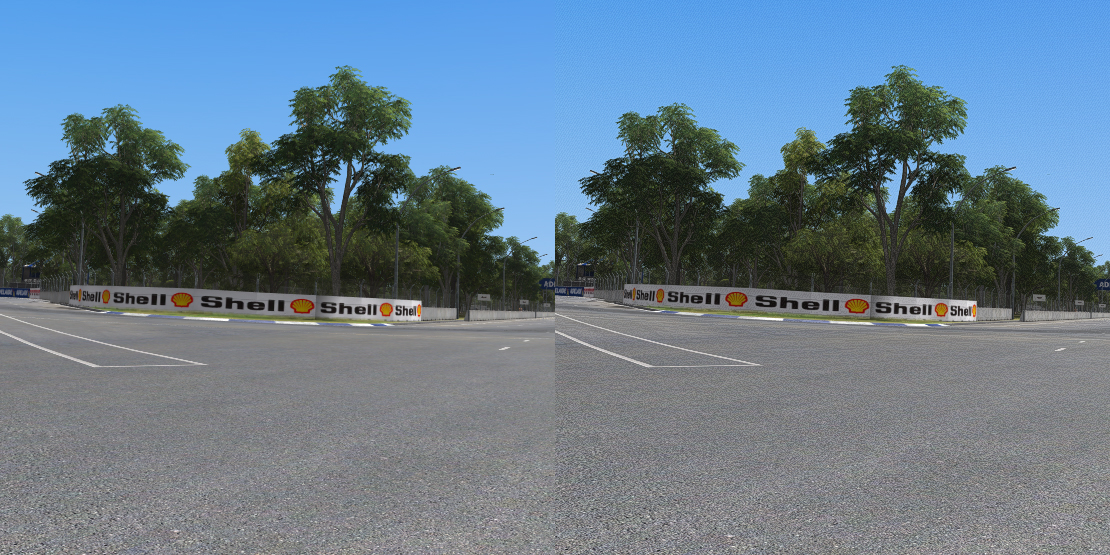 Left: Original Right: VRToolkit